If you like the colour but are without a 3DS you'd better get one soon.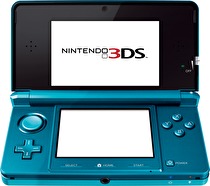 Production of the Aqua Blue shade of the Nintendo 3DS is set to discontinue soon. The announcement was made via the Japanese Nintendo 3DS hardware page.
The colour was one of two that the system originally launched with around the world, the other colour being the Cosmo Black variation.