The recently announced 3DS update that adds folder support to the home menu is now available in all regions.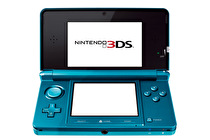 The Nintendo 3DS firmware update first announced on last week's Nintendo Direct conference is now available worldwide.
The newly available update allows players to create folders where you can store your games, apps, and videos in order to keep the home menu organized. Additionally, it includes the ability to patch 3DS games. Patches for such games will come at a later date.
The update is live in Japan, Europe and North America. The update servers are reportedly bogged down as many people download the update, so a successful update may take a while to complete or take multiple attempts. Expect more information regarding the update very soon.
UPDATE: It has been confirmed that SuperCard DSTWO and Acekard 2i cards are not compatible with this update.