The Wii Shop Channel is getting even thinner.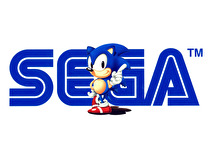 Several Sonic games on the Wii's Virtual Console will be pulled from the service in Japan, according to a report by Inside-Games.
The ones mentioned are the Mega Drive games; Sonic the Hedgehog, Sonic the Hedgehog 2 and Sonic & Knuckles as well as the Master System version of Sonic the Hedgehog. They will be removed by the end of the month, though no specific reasons are given for the removal of the titles. Additionally, the fate of other Sonic titles is uncertain but will remain available for the time being.
This new announcement is the latest in a worrying trend for the shop in Japan. In total, 30 titles are planned to be removed by the month's end. This mostly contains Irem's libary and Hudson's WiiWare endeavors, but these latest deletions appear to be odd choices. We will keep you updated as the story progresses.