A response on Twitter may or may not hint at future Wii U support.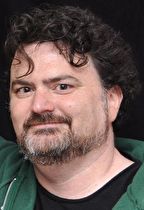 Tim Schafer, founder of Double Fine, touched on the possibilities of Wii U development in a Twitter exchange.
Recently, Double Fine started a campaign to gather $400,000 over KickStarter to fund a new project, a classic point and click adventure. The fundraiser was an incredible success, reaching the goal in eight hours. A fan asked Schafer the following question over Twitter regarding the possibility of the project arriving on the Wii U:
"So, is a Wii U version likely? The touch screen seems like a perfect fit for adventure games."
Schafer answered with the following statement:
"Possible! that's a whole new engine for us though."
Tim Schafer has seen the development of some noteworthy games, which include Grim Fandango, Psychonauts and the recent Brutal Legend. In one day of fundraising, Double Fine gathered more than a million dollars and over 1.6 million at the time of this writing.