Beat 'em up fun arrives in the form of Double Dragon, select animated shorts become available to buy, and more on this download day.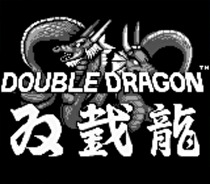 It is another crazy week for downloads, with new games coming to the eShop, WiiWare, Virtual Console, and DSiWare. In addition, for the first time ever, there are video downloads available for purchase.
The Game Boy Virtual Console welcomes Double Dragon to its lineup. Originally released in 1990, this brawler features multiple levels of kicking and punching action for gamers on the go. It can be yours for just $3.99.
Fans of the recent Dreamworks Animation shorts now have a chance to own them forever. The Pig Who Cried Werewolf and others can be downloaded to the 3DS for $1.99 each. In other video news, Night of the Living Carrots Part 2 should be available later today on Nintendo Video.
Only one new game arrived today on DSiWare and the eShop, Castle Conqueror - Revolution. This RTS sequel lets players command an army of soldiers with the stylus and use them to capture castles. The new entry promises a greater challenge and retails for $4.99.
WiiWare receives Fish Tank, which is not a virtual aquarium but instead a puzzle game. Have fun matching colored fish and unlocking achievements. The fish puzzler retails for 500 Wii points.
Note: For those not keeping count, Nintendo has not released a Virtual Console game on Wii for 56 days.