It won't be long before you can shoot your own 3D video content!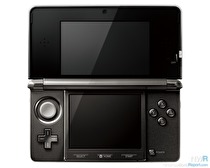 Update: Details of the system update are expected around November 4, not the release of the update. There was no announcement regarding a system update from Nintendo of Europe, and they did not speak officially about a system update at the event. The news revealed at the event was an unofficial interpretation concerning the announcement for Japan. The original article text is below.
Nintendo of Europe announced today during an event in Munich that they release details regarding the release of the the highly anticipated Nintendo 3DS update around November 4.
A new StreetPass game, previously teased during September's Nintendo 3DS Conference 2011, will be included in the update, though details surrounding this game are unknown.
The update will also include 3D video recording, improvements to the StreetPass Mii Plaza and Nintendo eShop.