Australians won't have to import to be able to play the bonus London Life RPG.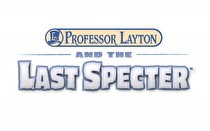 Nintendo Australia has confirmed that the AU release of Professor Layton and the Last Specter will not be taken from the European version of the game, as is generally the case with Australian releases. Instead Nintendo has chosen to bring across the U.S version for release, which means that the game will also include the bonus Layton RPG called London Life, which is said to be around 100 hours in length. Also, because the game is being taken from the U.S the name will not be changed to reflect the different European name, Spectre's Call.
It is still unclear why the European version of the game is omitting this extra feature of the game. The game will be released in Australia in December.