Vigil Games wants to take advantage of the new controller.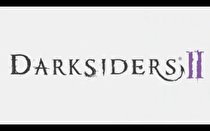 Vigil Games, the development studio behind the Darksiders series, is working hard to ensure that the Wii U version of Darksiders II will not only reach visual parity with competing HD consoles, but will also feature a control setup unique to the platform.
Jay Fitzloff of Vigil games said on the subject, "In the end it'll have such a unique control set - we think it's the best we can make for Wii U, but will it be definitive? You tell us when it comes out!"