The price drop proves to be super effective!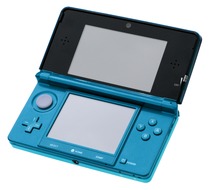 The 3DS managed to sell 207,000 units during the week the price drop was made effective in Japan, according to a report by Nikkei.
The data tracks the sales from the week of August 8 till the 14, the same week in which the price drop was made official. In comparison to the sales data from the launch of the system, it tops the previous 206,000 units sold during that week.
Prior to the price drop, sales of the 3DS were dwindling near the end of July, causing sales of used systems to rise in order to take advantage of the Ambassador program, which offers free games for players who purchased the handheld at launch.