The Legend of Zelda series producer will discuss Skyward Sword later today.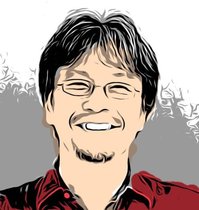 Eiji Aonuma will appear on a special Famitsu Live broadcast at 8 p.m. Japan Standard Time today (6 a.m. EDT, 3 a.m. PDT, June 29). The Nintendo producer will be discussing his upcoming Wii title, The Legend of Zelda: Skyward Sword.
The appearance on Famitsu Live follows one earlier this month where the Zelda producer talked about Ocarina of Time 3D. Like last time, he will be joined by Akira Kawashima and Hiroshi Tamura of the comedy group Kirin.
Mr. Aonuma will also be answering questions regarding Ocarina of Time, which were submitted by viewers of the previous show. Viewers can tune in to Famitsu Live's stream beginning at 7:50 p.m. JST on Nico Nico Live.
Translation assistance by Matt Walker. Image credit: Eiji Aonuma.