Capcom claims that the game's high replay value makes the save system a non-issue.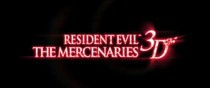 The inability to delete saved data in Resident Evil: The Mercenaries 3D is not related to quashing used game sales, Capcom said in a statement today. After finding out that title would not support the ability to reset the game's save, many assumed that this was exactly their motivation. Today's statement from Capcom sought to belay those concerns.
The exact statement read as follows: "In Resident Evil: The Mercenaries 3D, all mission progress is saved directly to the Nintendo 3DS cartridge, where it cannot be reset. The nature of the game invites high levels of replayability in order to improve mission scores. In addition, this feature does not remove any content available for users."
Capcom explicitly states that used game sales "were not a factor in this development decision," and then state that it is their hope that "consumers will be able to enjoy the entirety of the survival-action experiences that the game does offer." However, nothing in their statement constitutes a specific explanation for this restriction.
Regardless of the reason, some used game retailers have reacted harshly. GameStop originally decided that they would not accept trade-ins for the title, but reversed this decision after consultation with Capcom. In Australia, GameStop subsidiary EB Games has recalled the game, literally removing it from their shelves. Video game rental service GameFly is currently not renting the title.