Trailer reveals more about the combat and story.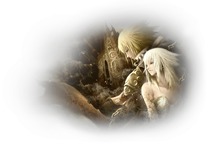 Nintendo and developer Ganbarion released a second trailer today for the upcoming Pandora's Tower on the Everybody's Nintendo Channel in Japan. Slightly over two minutes long, the new trailer shows off more of the in-game graphics, combat, and more of the story. The main premise of the game revolves around a young girl named Ceres (the girl with the marking on her back) who is forced to eat beast flesh to rid herself of curse that is turning her into a beast. The beast flesh is obtained by Ende, the knight-like, chain wielding hero that the player will control throughout the game. From the trailer, it appears that the player will use the Wii pointer to control the chain.
Check out the trailer below and expect to hear more on Pandora's Tower leading up to its release on May 26.