Sony's PlayStation Portable outsells the Nintendo 3DS by a considerable margin.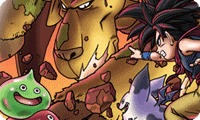 After narrowly beating out the PlayStation Portable last week Japanese sales, the Nintendo 3DS fell below its competition this week by a considerable margin.
The Nintendo 3DS managed to shift 43,000 handhelds in Japan last week, 15,000 last than Sony's leading handheld.
The PlayStation 3 also continues to outsell the Wii. The former console managed to shift 27,000 units last week as opposed to the Wii's 10,000.
The Nintendo DS line of systems, excluding the Nintendo 3DS, sold close to 20,000 units last week, slightly above the previous week's number.
On the software side, Dragon Quest Monsters: Joker 2 - Professional was the best-selling game with 163,000 units. The only other game for a Nintendo platform to make it into the top 10 was Pro Baseball Family Stadium 2011 for the Nintendo 3DS, selling almost 13,000 copies.
Outside of the top 10, several games continue to exhibit strong legs. Nintendogs + Cats and Professor Layton and the Mask of Miracle both sold an additional 10,000 copies last week. Pokémon Black and Pokémon White sold a combined total of 9,000 units.
Next week will see the release of PilotWings Resort for the Nintendo 3DS. As one of the few notable Nintendo 3DS games on the horizon, expect it to soar to the upper reaches of the chart next week.
The sales of the top 10 video games in Japan for the week are listed below:
1. NDS: Dragon Quest Monsters Joker 2 Professional (Square Enix, 3/31): 163,008
2. PSP: Ebikore+ Amagami (Kadokawa Games, 3/31): 69,221
3. PSP: Final Fantasy IV Complete Collection (Square Enix, 3/24): 31,382 (135,554)
4. PS3: Dynasty Warriors 7 (Tecmo Koei, 3/10): 26,493 (383,606)
5. PSP: BlazBlue Continuum Shift II (Arc System Works, 3/31): 23,808
6. PS2: Ebikore+ Amagami (Kadokawa Games, 3/31): 17,261
7. PSP: Monster Hunter Portable 3rd (Capcom, 12/1/2010): 15,864 (4,417,517)
8. PSP: Dissidia Duodecim Final Fantasy (Square Enix, 3/3): 15,223 (419,135)
9. 3DS: Pro Baseball Famisuta 2011 (Namco Bandai, 3/31): 12,851
10. PSP: Phantasy Star Portable 2 Infinity (Sega, 2/24): 12,002 (312,419)
Hardware sales for the week can be found below, with last week's sales in parentheses
1. PSP: 57,379 (50,479)
2. 3DS: 42,979 (50,710)
3. PS3: 27,453 (28,973)
4. Wii: 10,249 (11,808)
5. DSi LL: 9,706 (9,760)
6. DSi: 9,566 (8,604)
7. PS2: 1,996 (1,862)
8. X360: 1,789 (1,963)
9. PSP go: 696 (616)
10. DS Lite: 629 (730)