The second Resident Evil game for the Nintendo 3DS has been pushed back to next year.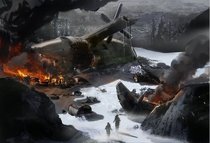 With Resident Evil: The Mercenaries 3D already slated for a release later this year, the publisher wants to make sure its titles have time to breathe. As a result, Capcom has announced via the official Resident Evil Facebook page that Resident Evil: Revelations will release sometime in 2012.
Capcom also released 5 new pieces of concept art for the game, though all of them have been previously revealed in magazines.