A new generation of Pokémon arrives in North America this March.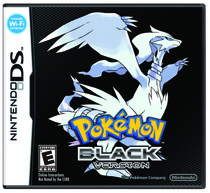 Pokémon Black and Pokémon White are coming to DS in North America on March 6, 2011.
The pair of games feature more than 150 new Pokemon as well as a brand new area known as the Unova region, which is based off of New York City, to explore. Each game has their own unique legendary Pokémon to obtain as well as unique areas to explore.
Pokémon Black and Pokémon White debuted in Japan in September 2010, and are the best-selling games in Japan this year, having sold almost five million copies. A release date for Europe has not yet been announced, but it is expected to be around the same time.