Are you a numismatist?
When the Super Mario Galaxy pre-order bonus was announced, it was met with mixed reactions. Nintendo World Report recently got our hands on the coin and one thing is for certain, Nintendo didn't skimp on the packaging. Check out some shots of it below. If you haven't pre-ordered yet, hopefully this will help you decide if it's worth running out this weekend and putting some money down. Also, scroll down to the bottom for a bonus shot of the back of game case.

The front and the back of the coin packaging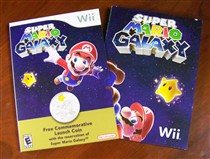 The insert sliding out.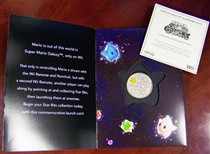 The insert opened up, showing the coin and certificate of authenticity.



The front and back of the coin itself.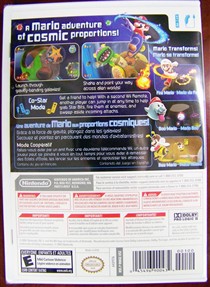 The back of the game case itself.