Nintendo of America isn't making it easy, and doesn't seem to care.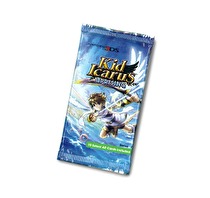 Kid Icarus: Uprising came out in March. Even before the title hit store shelves, the official game trailers teased an AR card collecting element included in the game. Nintendo continued to whet the appetite of players hungry for AR cards by including sample cards with every copy of the game.
In the beginning, things didn't look so bad for those wishing to collect Kid Icarus: Uprising AR Idol cards in North America. Multiple magazines gave out promo cards. The official Kid Icarus: Uprising strategy guide even included some. To be honest, giving out these cards was a great marketing tool to get people interested in the game.
Not long after the game released Nintendo of America began to give out Series 1 (and more recently, Series 2) card packs at events like ComicCon, PAX, WonderCon, etc. If you couldn't make it to one of those big events, though, then you were almost screwed. Luckily, NOA gave out Series 1 card packs at different Best Buy and GameStop locations for a limited time a few select days earlier this year. NOA promises to do the same for the Series 2 cards in the near future. The problem is that the Nintendo reps handing out cards received a limited number of packs, and would only hand out one per person at each event. This amounts to 10 random cards, out of over 400 available, per person at each event.
The simple fact is Nintendo of America has made the cards in their region extremely limited in nature; trying to get them all at this point is nearly impossible unless you're going to spend a ton of money. Anyone keeping tabs on the sale of Kid Icarus: Uprising cards on eBay knows the truth: the demand for these cards exceeds the supply, making some rather simple pieces of cardboard worth more than they should be. One card in particular, Three Sacred Treasures, was only handed out to the first 250 people who purchased the game at Nintendo World, and has been regularly selling for over $200 on eBay.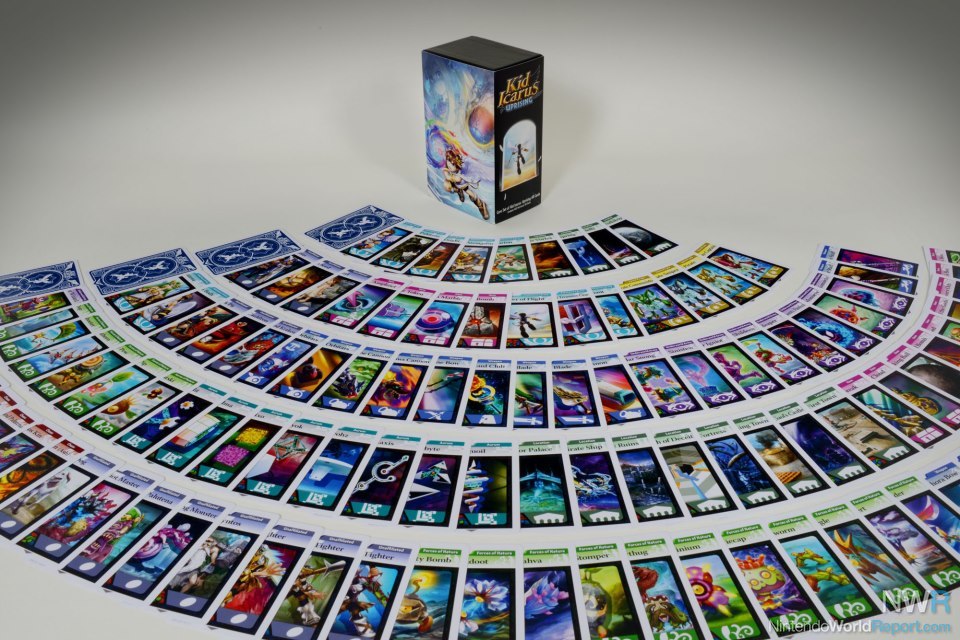 At PAX a few weeks ago, Nintendo of America even held a Kid Icarus: Uprising tournament with a nearly full set of cards as the grand prize. NOA continued to tease this on their Facebook page with a picture showing the special set, complete with a specially designed box to house all the cards. Great for one person, but what is everyone else supposed to do? With the professional look of the already designed box, I'm sure manufacturing more to sell at various retail outlets wouldn't be difficult for NOA.
Nintendo has handled the situation in other regions in a completely different way. Card packs can be purchased in both Japan and in Europe. It's slightly more complicated in Europe, with cards purchased being marked with a rarity and those received at promos not, but that's another story. The point is that Kid Icarus: Uprising cards aren't impossible to obtain in these regions.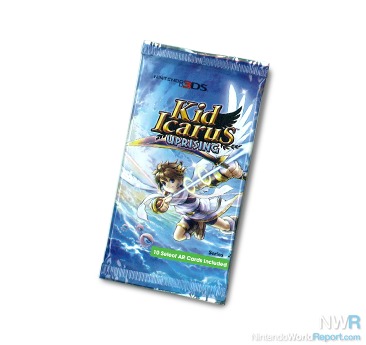 In the end, Nintendo of America has once again dropped the ball. The company could have used these cards as a way to make more money off a big 3DS release. Instead NOA has opted to make collecting these cards a nightmare for their fans. It's still not too late for NOA to turn this around and make some money, but I'm sure the demand isn't as high now as it was immediately following the launch of Kid Icarus: Uprising. Still, I really hope NOA decides to start selling the nearly complete set, or even just packs, in stores. Some people may say it should be a Club Nintendo reward, but I don't think that's right; fans shouldn't have to spend hundreds of dollars to fully take advantage of a simple feature in a game they already purchased.
When it comes down to it, I still love Kid Icarus: Uprising. The AR card feature might not be the best, but collecting the cards can be fun and brings fans of the game together. I just hope Nintendo of America does something to make collecting these cards easier. If they don't, I may pull out all my hair in frustration: I've already spent way to much on these cards and only have around 120 so far.