Now's as good a time as any to stock up!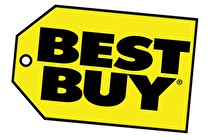 An upcoming Best Buy promotion will offer a buy one, get one free deal for select 3DS games.
The promotion, which is set to run for the week of 7/20-7/26, has been leaked early on the Blu-ray.com forums. Games included in the deal are Pokemon X & Y, Kirby Triple Deluxe, Yoshi's New Island, Tomodachi Life, The Legend of Zelda: A Link Between Worlds, Bravely Default, Mario Golf: World Tour, Mario Party: Island Tour and Disney Magical World.
Another promotion included in the flyer is a Mario and Luigi 3DS XL Bundle that includes Mario & Luigi Dream Team pre-installed for $169.99. There are also accessory offers such as $29.99 for the Wii U Pro Controller as well as a $10 Best Buy gift card with a purchase of select Wii Remote Plus controllers for $39.99 each.
For more information regarding these promotions, check out the flyer via the source link.