If you were a Nintendo fan in Australia in the late '90s & early 2000s, this should be a blast from the past.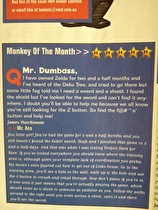 From what I can tell, the first Nintendo magazine I bought was from January 2000. I had only owned an N64 since maybe August of the previous year, but I had owned a Game Boy for a couple of years before, mainly thanks to Pokémon. The magazine in question was called N64 Gamer.
N64 Gamer was an unofficial magazine, so it was not required to 'toe the party line,' so to speak. It did feature a Nintendo fanboy flavor in some of the more comedic sections of the magazine, but the more serious content, such as reviews, were left alone.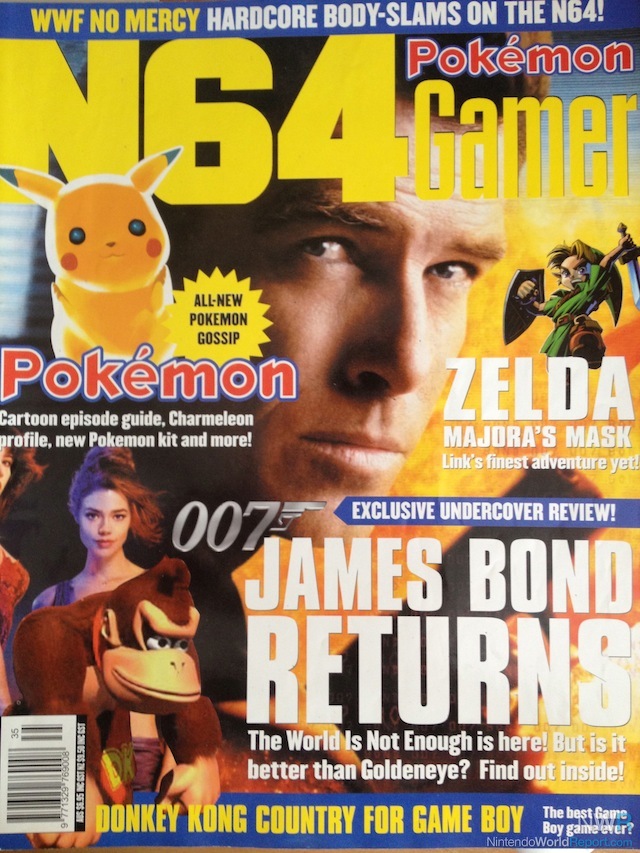 The first issue I owned
The crew behind N64 Gamer quickly left a strong impression on me, and over the coming issues I felt a connection with these people. While some of their review scores were a bit over the top sometimes, I always seemed to agree with what they were saying. (As a side note, one of the writers of this magazine was Kosta Andreadis, who actually was a staff writer for NWR at one point.)
Every month, I looked forward to the magazine hitting the newsstands. When I began collecting, I did not have Internet access at home, so getting my monthly news hit along with all the great features and reviews was fantastic. My favorite parts of the magazine included the mailbag section, the feature articles, and the buyer's guide. Because I got the N64 quite late, the buyer's guide was a great way to find out about past games. The first issue I bought also had a preview for Sin and Punishment, screenshots of which intrigued me. It wasn't until the game's release on the Virtual Console that I was finally able to play this gem. Majora's Mask was reviewed in this issue too, with a big five-page review and a mini walkthrough to help you find the ocarina at the start of the game.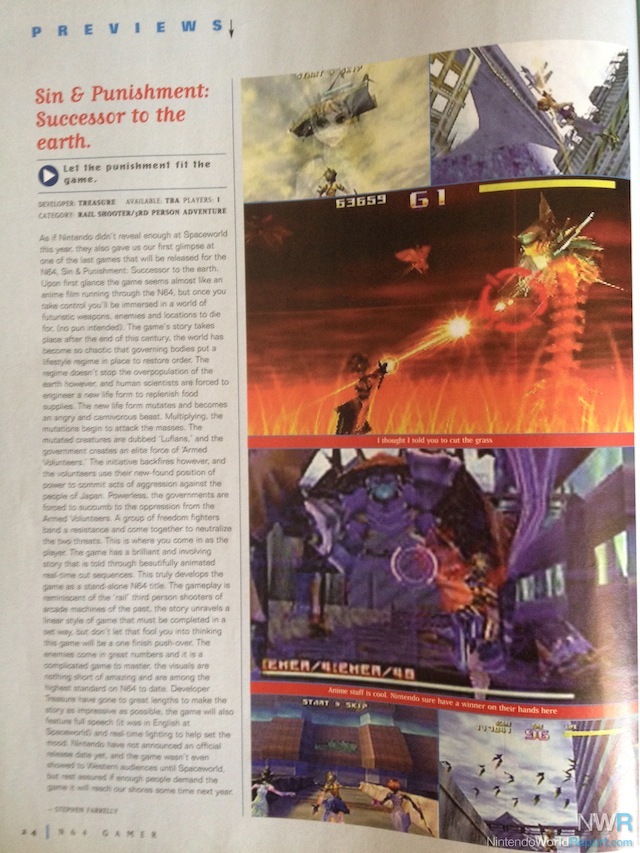 The wait for this was far longer than I had expected at the time
Some parts of the magazine were sort of offbeat, such as the game help section. The game guru was this huge, muscly black cartoon character who basically badmouthed the people who sent in letters asking for help. Now, most of the time the person asking the question was also giving a lot of attitude to this character. It was fairly funny seeing the replies people received: the guru didn't have time for people he deemed idiots, and said whatever he felt like. Here's an excerpt from issue #37, in response to a question about how to get three of the masks in Majora's Mask:
"As for you saying you have finished the game, if you had really finished it you wouldn't be wasting my time with lame questions idiot. But seeing as though I like to help the needy and you are in dire need of a brain that actually functions, I'll take time out from being a sex god to help you out."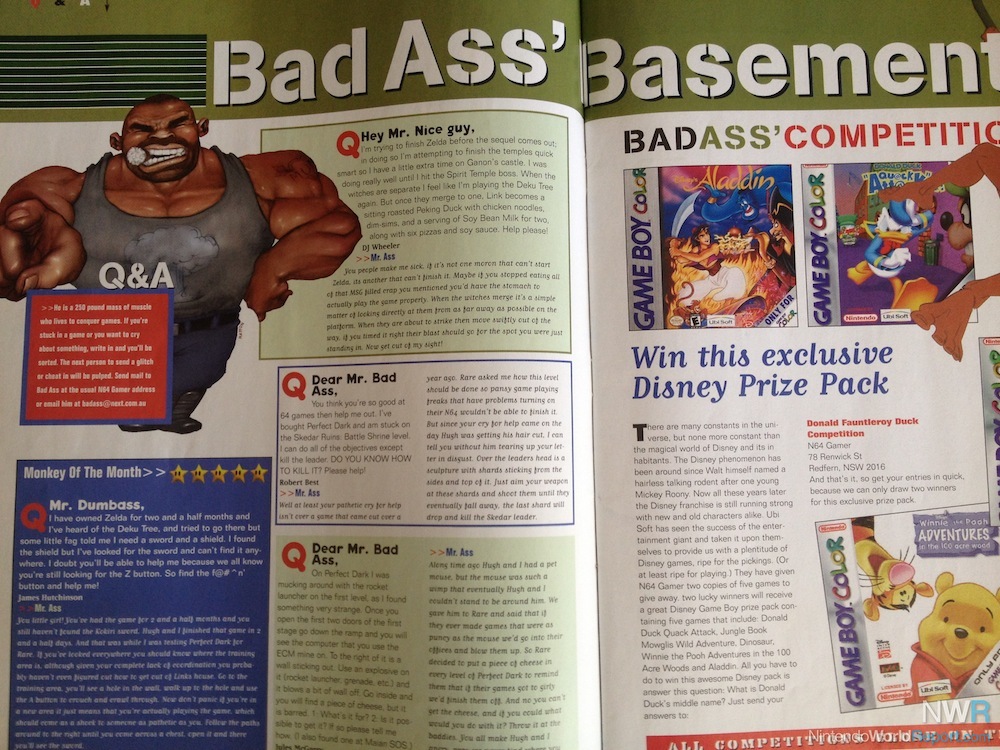 I'm not sure if all of the questions were actually from real people, but I imagine at least some were. Or some of the people asking questions were just trolling the magazine, such as one guy who said he had been stuck in the Kokiri Forest for over two months.
Oddly enough, the magazine also had something of a trading post. People basically wrote in saying they wanted such and such, or they were selling something. This section also provided more room for fan art.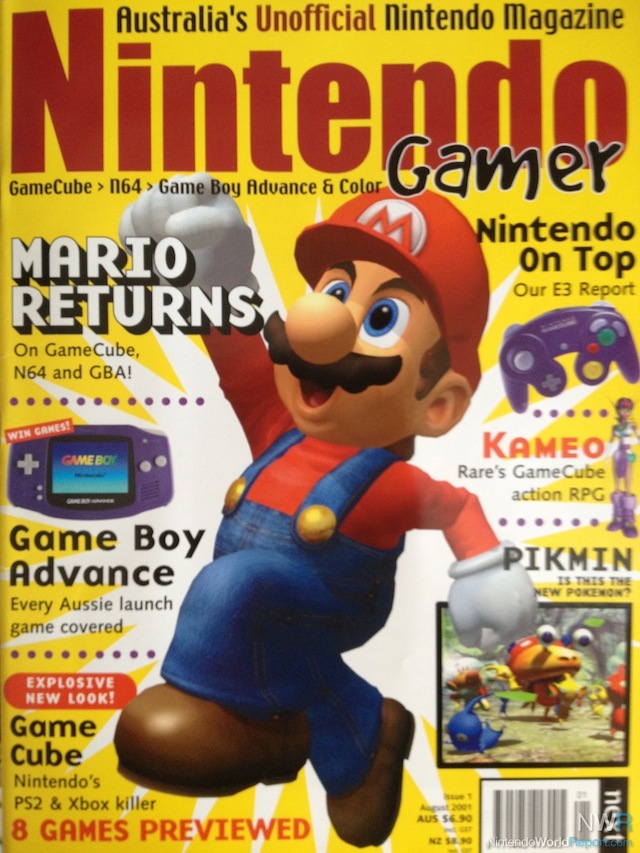 First issue
August 2001 saw the rebranding of N64 Gamer to Nintendo Gamer. The magazine kept the current staff, but the issue count was reset to #1. Now, this magazine is really the one I made sure I bought every month. I came to love this publication and soaked up every ounce of information it provided. I feel as though the design and overall quality went up a lot once they switched over to Nintendo Gamer, and while I enjoyed N64 Gamer, I think the magazine as a whole was much better after the change.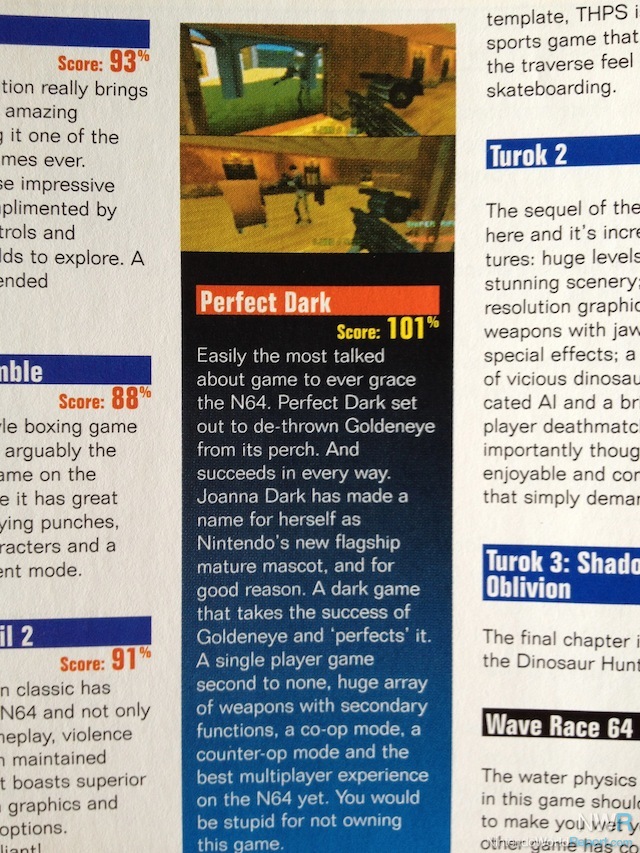 N64 Gamer infamously broke their own scoring scale
I always anticipated the E3 issues. I remember reading them in bed (one of my favorite times to do so), poring over these beefier issues for weeks. I reread past issues a lot, too, especially if I was thinking of picking up a game that had already been reviewed.
The editor, Stephen Farrelly, seemed like a pretty cool guy, and I trusted most of what he said. I also liked his anecdote about finishing Super Mario 64 with a broken arm (apparently his cast made it difficult to hold the controller and for his thumb to move the analog stick). Another writer and now the mailbag manager, Kelly Star, also became a minor hit with many fans of the magazine. Her love of Nintendo and grounded advice made the mailbag a great read.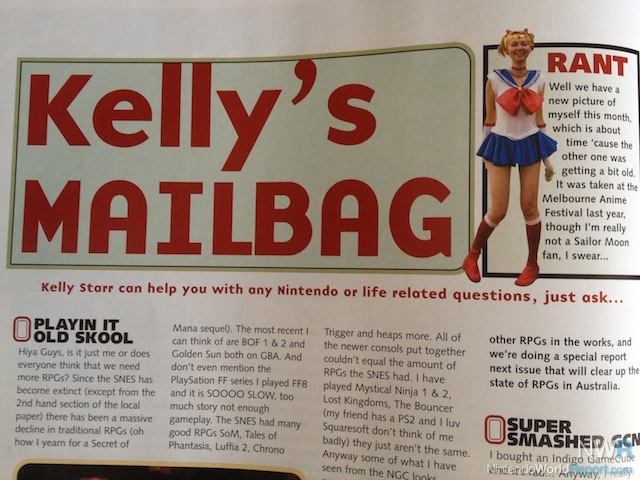 Either late in N64 Gamer or early on in the revised Nintendo Gamer, a link was printed to a community online called Nintendo Cult. I eventually signed up, and so did many others at the time. The community was not affiliated with the mag at all, but went on to become a fairly large Australian Nintendo forum. I am really thankful for finding out about the site through the magazine, as some of my best memories of early online interaction came from it. One of its most prolific members and someone who contributed some great Nintendo art to the magazine also became a good friend, and we have kept in touch over the years. It was also due to this interaction that some of us eventually tried to start a proper Nintendo website called Nintastic. I met some great people through that one link in a magazine.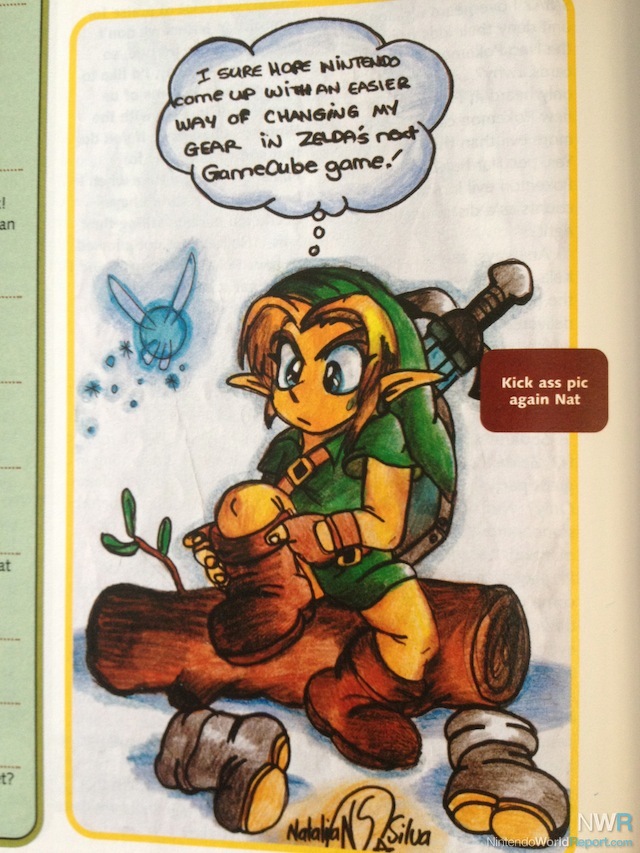 One of Natalia Silva's artworks
Sadly, the GameCube generation seemed to hit Nintendo-only magazines pretty hard. In 2003, at issue #21 of Nintendo Gamer, the magazine said its goodbyes. I was fairly annoyed at it ending, as it was the last Australian Nintendo-only magazine at the time. We had a multiplatform mag called Hyper, which was from the same publisher, so some of the writers would continue to pop up in there from time to time. But although I liked Hyper as well, things were not quite the same.
The demise of Nintendo Power got me thinking that I went through many of the same feelings as many older Nintendo fans in the United States are right now. Although I went through it all on a much smaller time scale, I can relate to it all fairly well. Funnily enough, Nintendo Gamer actually made a comeback in 2007 once the Wii had hit it big. It only lasted for four bi-monthly issues, however. For me, it just wasn't the same anymore, as none of the old writers were around.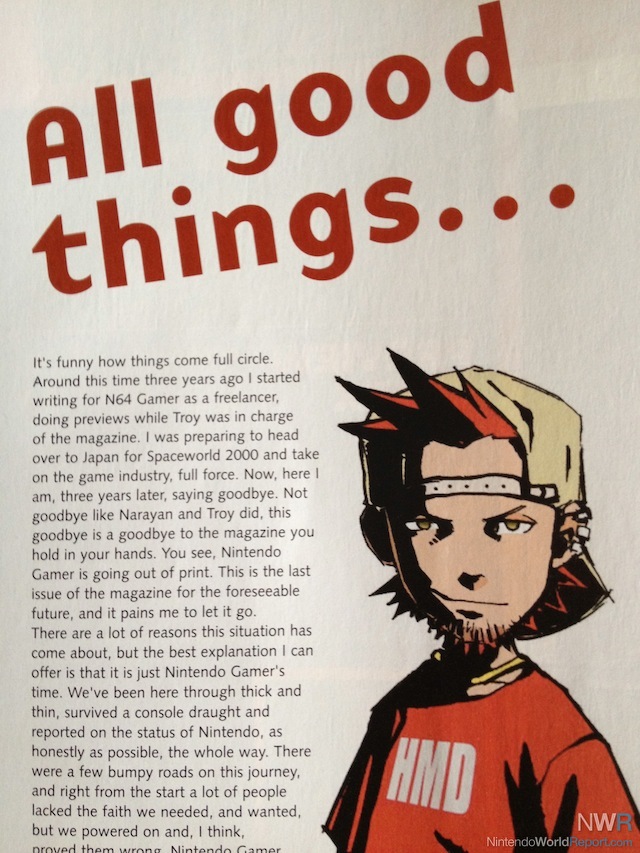 Everything has its time and everything dies
Please check out the image gallery for some more photos of what this magazine was like!