Time for one of my patented long-winded rant blogs.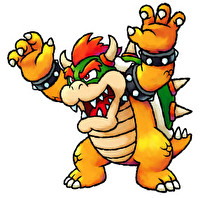 By now the news has settled in. We knew it was coming, it was an inevitable truth and hoping against hope that it would turn out any differently was an act of futility.
We all now know that the Wii U will be region locked, for both physical games and eShop access. It's still a painful reality to come to terms with.
Of course, I'm still getting a Wii U, I'm still going to adore it. I just wanted to throw down my two cents and point out some flaws with such an archaic practice. Because I like complaining.
Back in the days of the NES and SNES, the differences between PAL and NTSC meant the frame rate that the game would run in would simply be incompatible with the TV standard of the opposite country, it was understandable to lock them out of international consoles. These days, with HDMI cables pumping things through at 60Hz refresh rates, that argument really doesn't hold much water anymore.
I know the reasoning behind the region locking - different countries like to charge vastly different amounts for their multimedia. It's a topic I've brought up several times before and will probably do so many times in the future.
Here in Australia, it's not uncommon for a new game to retail for $99.95, with a much higher price tag if the game happens to contain two discs, or pack-in features, or come as a limited collectors' edition. It's what the consumers are used to, they don't kick up a fuss and they don't boycott the distributors, so the industry continues to go along with it.
Sadly Nintendo aren't entirely to blame, they're pressured into this status quo for competitive reasons. To think of it from a business point of view, if Nintendo Australia were to take a page from Reggie's value for money philosophy and, say, decide to retail the games for $59.95 each instead (the Australian dollar value has pretty much been close enough to 1:1 with USD for years now), consumers would compare Wii U games to the price of the competitors, and likely assume cheaper = inferior. On the other hand, were people able to simply hop on Amazon and buy the games from overseas for a considerable discount, none of the price-inflated local copies would sell. International branches of Nintendo would degenerate from separate companies to mere distributors of the same hardware and software fresh from Japan.
Still, would that be an entirely bad thing?
We are well and truly in the age of internet and global community. People are communicating over the internet, buying and trading things online and traveling overseas much more frequently. We're talking to people in other countries much more easily, exchanging ideas, friendships and gifts, the walls between nations are slowly but steadily crumbling. What about those who buy a console or handheld and then move overseas with them, or those kids with a cool uncle who sends his favourite nephew the latest new gadgets from across the ocean? Too bad, none of the games here will work? Granted these scenarios are still fairly uncommon, but far less so than they were 20 years ago. Nintendo occasionally drops a statement about the lock as part of an anti-piracy measure, but I just don't buy it.
Rival companies are beginning to see the light. While originally locked, many 360 games are now being released on discs that work regardless of the console they're put in, and the PS3 has been region free since it launched, neither of these consoles have much trouble staying ahead of the pirates.
Wouldn't it be cool if Nintendo were to implement a new global release scheme, where games come out on the same date around the world, and cost the same amount (in their respective currencies, of course)? Wouldn't it be nice to buy a Japanese Wii U, and be able to set the default language to English if you're more comfortable with it? Set a game's language to one that's used outside of the region it was bought in? PAL games usually come with an option to change between English, French, Spanish and Italian - surely the size of game discs allows for a few other languages as well.
Oh well. Maybe there's something about this whole scenario that I'm just not seeing. Or maybe not. Maybe next generation I'll be able to play the latest One Piece or Ouendan game without having to buy a second system.