Keeping you knowledgeable about the Wii U North American launch details shindig.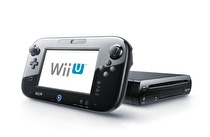 On Thursday September 13, Nintendo of America's Reggie Fils-Aime is slated to announce the launch date and price for the Wii U, and also likely shed some more light on the potential launch line-up. This is similar to two previous events: one in September 2006 where Fils-Aime detailed the Wii launch date and price, and one in January 2011 where Fils-Aime detailed the 3DS launch date and price.
UPDATE 9/11 - There will be a European Nintendo Direct at the same time as the North American event (3 p.m. BST). It will be hosted by Nintendo of Europe President Satoru Shibata. It also confirms a 2012 release for the system in that region.
In case you didn't know, here's the time frame for the event:
10 a.m. ET/7 a.m. PT/2 p.m. UTC/11 p.m. JST/3 p.m. BST - Presentation hosted by Reggie Fils-Aime begins in New York City; European Nintendo Direct begins
11 a.m. ET-ish - Presentation ends (most likely), and then hands-on time begins
4 p.m. ET - Event ends
8:20 p.m. ET - Neal watches the Green Bay Packers play the Chicago Bears. Go Pack Go!
So, what should you expect from us? Well, we'll have representation there, bringing you a live blog covering the proceedings. From there, we'll be busy playing games, getting video, and the like. Expect a whole boatload of impressions, videos, and more starting Thursday afternoon and likely lasting through to the weekend. We don't know exactly how large the quantity of games playable will be, so we really have no clue if we're going to be totally overwhelmed or adequately prepared.
It's time to get excited, though. By the end of this week, we will know what day the Wii U will be available, and we will also know how much money Nintendo will be selling it for. We'll also get some insight into the launch line-up, though, as similar events in the past have shown, the launch line-up will likely not be totally confirmed. Even still, if Pikmin 3 ain't at this event, it's not making launch. It's the harsh truth.
We'll be throwing some fun articles at you about the Wii U this week, ranging from our thoughts on the Wii U to recaps of games that will be probably be highlighted at the event. Enjoy!