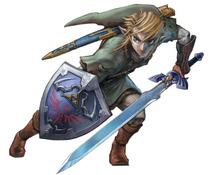 We have just started The Legend of Zelda: Ocarina of Time. We plan to finish this game and hopefully one or both Oracle games since we haven't ever played either of them. Finally, if we have any time left over, we'll conclude with A Link to the Past.
If you guys want to play along at home to share in the experience, grab a controller, your copy of the game and follow along. We'll be going until Sunday night!
Both of us should be in the forums to chat in Talkback so post questions if you have them!
Also, as you know, we aren't professional marathon gamers, we're just looking to have some fun. However, for the next seven days The Speed Gamers will be smashing through the entire mainline Final Fantasy series for ACT Today. Be sure to check out their live feed and, if you can, donate to the cause.