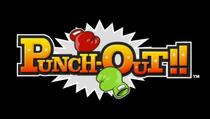 I (News Editor Neal Ronaghan) will be there to check out the event, pick up the game, and revel in all that is Punch-Out!! Hell, maybe I'll be lucky enough to get in the tournament and win something!
Regardless, I'll be taking pictures and updating our Twitter throughout the day.
Nintendo Fans Duke It Out in a Punch-Out!! Boxing Challenge at Nintendo World in NYC
WHAT: Nintendo celebrates the return of one of its most popular video game series by hosting a Punch-Out!!™ Challenge at the Nintendo World store in Rockefeller Plaza on May 16 from 1 to 4 p.m. Friends and family members of contestants will gather ringside to support them on their quest to secure the World Video Boxing Association (WVBA) title. Thirty-two participants will face off two at a time in a single-game elimination competition. Instead of strapping on boxing gloves, players will use the motion-sensing Wii Remote™ and Nunchuk™ controllers to simulate throwing punches. The winner walks away with a customized WVBA trophy and bragging rights as the Punch-Out!! champion. The winner also will receive a free copy of the new Punch-Out!! game for the Wii™ console, a Little Mac training sweatshirt and other prizes.
Fans in attendance will enjoy Nintendo premium giveaways, DJ entertainment and a chance to purchase the game before it launches on May 18. Fans also have the opportunity to play the new game on kiosks, or take a trip down memory lane by playing previous Punch-Out!! games using the Virtual Console™ service for Wii.
WHO: Adults, teens, kids ages 10 and up, video game enthusiasts and loyal fans of the classic Punch-Out!! games.
WHEN: Saturday, May 16, 2009 1-4 p.m.
WHERE: Nintendo World Store 10 Rockefeller Plaza New York, NY 10020 www.NintendoWorldStore.com