by Donald Theriault - 5:00 am EDT
Discuss in talkback! Source: Nintendo
Well, I *am* the leading man after all.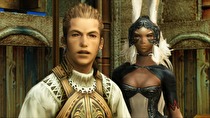 I'M CAPTAIN BASCH FON ROSENBERG OF DALMASCA! DON'T BELIEVE ONDORE'S LIES!
Look, I get you're pumped for FFXII Zodiac this week, but I... kind of made some bad choices about twelve years ago that mean you're telling them to ignore *me*.
My bad. Picking anything else up this week?
I'll save... Read more...