Including a change of rules that brought Rabbid Peach back to the charts.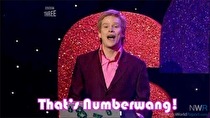 The US sales survey from the NPD Group for March saw a strong month for Switch hardware and the usual solid performances on the software end.
All rankings quoted are for dollar figures, in the US only, from March 3 to April 6.
The hardware rankings saw the Switch as the best selling console in the country for the fourth month running, and analysts are reporting that the Switch had the best opening quarter for any console in this generation (including Wii U, Xbox One family, and PlayStation 4 family).
Software saw two first party debuts for Nintendo in the period: Yoshi's Crafted World was #9 in the combined format sales chart for March, while Kirby's Extra Epic Yarn was the top selling 3DS title of the month. Super Smash Bros. Ultimate was the top selling Nintendo platform game at 5th, with Mario Kart 8 Deluxe following in 12th, New Super Mario Bros. U Deluxe in 14th, and The Legend of Zelda: Breath of the Wild in 18th. Breath of the Wild has now appeared in 24 of 25 top 20 lists since its March 2017 launch, missing out only on last November's list. Third parties were represented by NBA 2k19 in 7th and Minecraft in 16th.
For the first time, third parties have reported eShop sales data to the NPD, with the following companies participating: Activision Blizzard, Bandai Namco, Capcom, Deep Silver, Electronic Arts, Paradox Interactive (Cities: Skylines), Psyonix (Rocket League), Square Enix, Take 2 Interactive, Ubisoft, and Warner Brothers.
The Switch and 3DS top 10s for March are below.
Switch
Super Smash Bros. Ultimate
Yoshi's Crafted World
Mario Kart 8 (Deluxe)
New Super Mario Bros. U Deluxe
The Legend of Zelda: Breath of the Wild
Super Mario Party
Super Mario Odyssey
Pokémon Let's Go Pikachu
Pokémon Let's Go Eevee
Mario + Rabbids: Kingdom Battle (Ubisoft)
3DS
Kirby's Extra Epic Yarn
Pokémon Ultra Sun
Pokémon Ultra Moon
The Legend of Zelda: Majora's Mask 3D
Super Mario Maker
Mario & Luigi: Bowser's Inside Story + Bowser Jr's Journey
Super Smash Bros
Mario Kart 7
Super Mario 3D Land
Luigi's Mansion