So would this be called Kunia-Kun in Japan?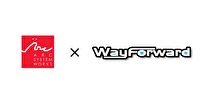 WayForward has announced a new collaboration that will give a new twist to a classic franchise.
The Shantae developers will be developing a new game called River City Girls in partnership with Arc System Works. No release window or platforms were given for the project, but more details are expected later this year.
Among the previous games WayForward worked on was Double Dragon Neon, a modern take on another Arc System Works-owned franchise.