by Donald Theriault - 6:05 am EDT
Total comments: 1 Source: Nintendo
150? You're barely a day over 94.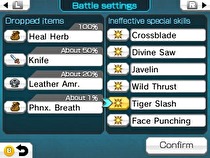 As we head into the beer-a-palooza that is the Canada Day / July 4 double shot, it's a light week for download releases given that we're at the end of the quarter. Tuesday saw the North American release of RPG Maker FES, which Matt reviewed and found to be tricky, but servicable. The other big release... Read more...