Shortages were a big problem in May.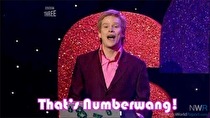 The Switch continues to be a hot property and constrained by hardware shortages, according to the May US sales results released by the NPD Group today.
Although the PlayStation 4 reclaimed top spot in hardware sales in May, the increase in hardware year over year is tied to the Switch. According to NPD analyst Mat Piscatella, the Switch is "the primary catalyst for hardware spending gains, as it has since launching in March 2017".
On the software front, Mario Kart 8 Deluxe was second in the combined format rankings for May, trailing only WB Games's Injustice 2. Per a statement made by Nintendo of America president/COO Reggie Fils-Amie prior to last week's E3 expo, the Switch rollup of Mario Kart 8 was the single best selling SKU for the month. The Legend of Zelda: Breath of the Wild was 4th in the combined format, while the 3DS entered the top 10 with Fire Emblem Echoes: Shadows of Valentia at #7. The Switch's big release for May, Minecraft, was a digital only release and did not count toward the survey, though Minecraft did combine to finish 19th in the physical survey.
The Switch and handheld (3DS) top 10s for May were as follows:
Switch
Mario Kart 8 Deluxe
The Legend of Zelda: Breath of the Wild
Ultra Street Fighter II: The Final Challengers
Disgaea 5 Complete
1-2 Switch
Lego City Undercover
Puyo Puyo Tetris
Super Bomberman R
Just Dance 2017
The Binding of Isaac: Afterbirth+
3DS:
Fire Emblem Echoes: Shadows of Valentia
Pokémon Sun
Pokémon Moon
Super Mario Maker
Mario Kart 7
Mario Sports Superstars
Super Smash Bros
Poochy and Yoshi's Woolly World
The Legend of Zelda: Ocarina of Time 3D
Super Mario Land 3D