Just a short time from now.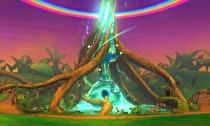 Miitopia or Brain Training aren't the only demos of the week after all.
During the second Treehouse Live segment of the day, a demo was announced for Ever Oasis. The demo will be live as of approximately 3 p.m. Eastern time / noon Pacific time.