Our very own King Nintendo Fanboy details his personal Amiibo journey and how Nintendo is doing nothing to make it better.

If you don't know me, let me just say I've been a super, insane Nintendo fan for nearly my entire life. I became hooked when I played a Nintendo Entertainment System, and was immediately enamored by a life full of Nintendo games, toys, and media. Over the years, it has been a strong constant in my life and I've come to learn much about the company and its creations. Ultimately, my passion for the company is what led me to write for Nintendo World Report.
Throughout my life I've also been collecting Nintendo games, toys, merchandise, and more. As I'm sure some readers know, I collect just about anything Nintendo related that I can reasonably get my hands on. I'm not a rich guy, but I do make sacrifices in order to help my collection grow.
That leads me to one of Nintendo's recent initiatives we all know as Amiibo. It is part game, part toy, and something a collector like me just has to have. They look cool, are fun to show off, and they even have practical uses in several Nintendo titles. I mean, in order to experience everything many Nintendo games have to offer, you need Amiibo.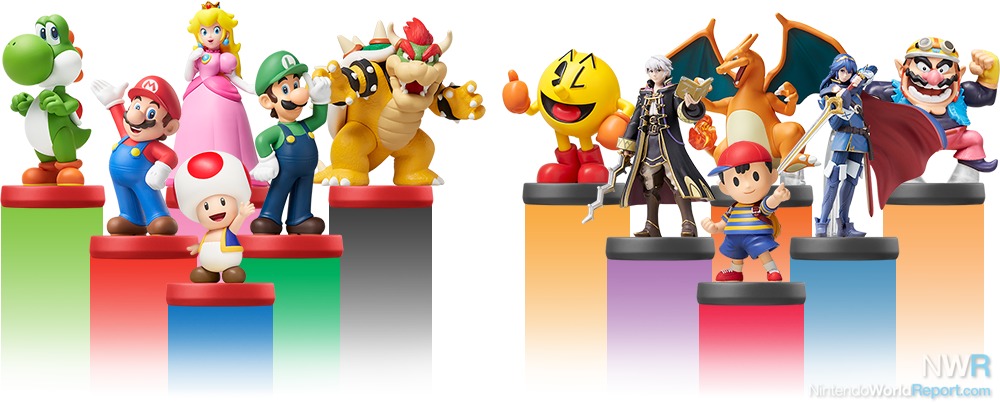 So what's the problem there? The Amiibo buying experience has been hell. Getting the first wave of Smash Bros. Amiibo was no problem for me, but I know the scarcity of some of the figures was, and still is, pretty bad. I understand that Nintendo makes less of characters that aren't as popular, but there still weren't enough. If you wanted Wii Fit Trainer, Villager, or Marth and you didn't get them right away, you're pretty much out of luck until Nintendo maybe possibly reprints the figures. Keep in mind, we've been promised a Marth reprint for three months.
Smash Bros. wave two didn't have a solid release date, so every store was getting them at different times. This caused a lot of confusion and panic amongst the Amiibo collecting community. On top of that Best Buy, my store of choice, wouldn't give me Amiibo I had pre-ordered that had come in without me making long calls to corporate on multiple occasions. It literally made no sense and Best Buy was screwing up royally with their internal communication in regards to Amiibo.
Wave three wasn't too much of a problem, except for the store exclusives. Really, why would Nintendo decide to let some stores sell figures exclusively when they can't even meet the demand with their awful supply? So not only are many Amiibo hard to get, you have to get them at one store and who knows what their rules will be? I got lucky with Shulk and Meta Knight, but Lucario and Roaslina are another story.
Toys"R"Us canceled my Lucario and never offered me another one after the fact like they did with many of their customers. It sucked, but I managed to order one from the Toys"R"Us eBay account soon after. Tell me, why does Toys"R"Us have an eBay account to begin with, and why they would cancel website orders and sell them on eBay instead? I still got one fortunately, but none of this makes sense.

Rosalina was a battle. I heard pre-orders only went up at Target around 4 a.m. one morning and quickly sold out. Nice going, Target. This left me with no choice but to camp out for one the morning she released.
I got to the Target about an hour and half early and was fourth in line. We all waited and the line grew. Target opened and the line went in an orderly fashion to the back of the store where the electronics section is. Or so I thought.
You see, two young people who showed up five minutes before opening broke the line and dashed the long way across the store and managed to scoop up the only four Rosalina Amiibo the entire store got. Everyone was yelling, people said I deserved one, and Target didn't care. The manager claimed there was no official line and that these rotten people could take what they had in hand. Great call there, guys.
I was lucky though because I feared this type of garbage would happen at Target and my mother agreed to go to a different Target for me. She had similar trouble. She was one of the first people on line before the store opened, but a bunch of young people dashed past her. As she made her way to electronics she used her wise elder powers to tell off the young whippersnappers and claim she is getting one because she was there before almost all of them. The few people ahead of her backed her up and she was able to secure a Rosalina for me. Thank you, Mom! No thanks, Target.
The Mario series Amiibo seemed to turn things around a bit. I didn't have much trouble at all obtaining the entire set. I thought Nintendo had learned from their mistakes. Then they had to release Gold Mario. I got lucky and was able to pre-order this WalMart exclusive online, but they only lasted about 30 minutes. If you missed out, I'm sure you had to go through some less-than-enjoyable in-store experience to get one. It sucks.

And now the fourth wave of Super Smash Bros. Amiibo is upon us and things seem worse than ever before. Just yesterday, I was able to pre-order all of the non-exclusive Amiibo from Best Buy before they sold out in about 15 minutes. Then I rushed over to my local GameStop an hour early in order to attempt to pre-order the exclusive Ness figure.
GameStop said they would be taking web-in-store orders at 3 p.m. that day, and Ness would be put on the standard web later. I've seen how poorly GameStop's web-in-store ordering system works under heavy use. What I mean is, it doesn't work. I was first in line and as soon as Ness went up, the battle across the country began. The servers were jammed and it took the employee over an hour to get my order processed. That's insane. There were reports of people waiting more than two hours to get a pre-order in.
There are fingers to point everywhere in this situation. First, Nintendo for still not having enough supply to meet demand. Nintendo again for still agreeing to do store exclusives and making it harder for people to get a hold of specific characters. And finally, GameStop for making the decision to make the product a web-in-store exclusive, which basically guarantees that their weak servers will crash as thousands around the country try to place orders all at the same time.
Oh, and remember how I said GameStop was planning to sell their exclusive Ness Amiibo, along with the rest of wave four, on their website later? Well sorry, they sold out completely with web-in-store, so if you didn't go and wait hours you probably didn't get a Ness. Have fun importing from Japan, I suppose.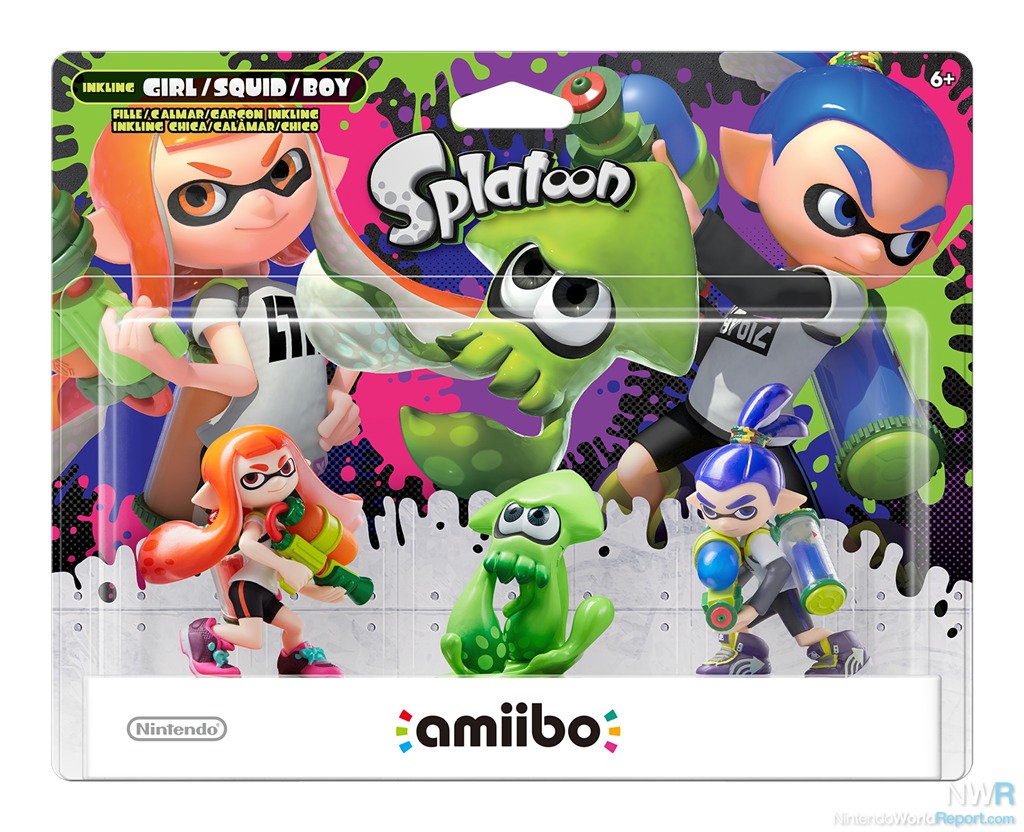 I was lucky enough place an order for a full set of Splatoon Amiibo at GameStop during that long wait too. Which is nice, but there is still another Smash Bros. wave four exclusive that I have to get. Yes, Greninja is being sold exclusively at Toys"R"Us.
I made the biggest mistake an Amiibo collector can do though. I foolishly decided to go to sleep at 1 a.m. last night. So you know what happened? Toys"R"Us put Greninja and the rest of the wave up at 3 a.m. A great time for everyone to order this exclusive product. Sure, the will be taking in store pre-orders later this month, but am I supposed to take a vacation day at work to get one? Come on.
I got lucky with the Target exclusive Jigglypuff though. I got out of the shower and just decided to check in the rare event that it went up. Guess what: it did, and I sat at my computer wrapped in a towel rushing for my credit card in order to get my order in. Jigglypuff was gone in about 10 minutes, but I got lucky again.
Amiibo are supposed to be cool toys for Nintendo fans collect. These toys are then supposed to do fun things in Nintendo games as a bonus. However, the entire Amiibo buying experience has been beyond stressful, annoying, complicated, and completely devoid of any fun. Having a full set of Amiibo is like earning medals in some stupid war. If you see that a person has a rare Amiibo, you can probably bet they went through some hell to get it, or spent far too much money on it. Either way, it's a bad experience.
What baffles me the most is that this bad experience is, ultimately, being created by Nintendo themselves by not manufacturing enough Amiibo, or making them even harder to obtain by allowing several to become store exclusives. For a company that wants to completely control the user experience in their games to ensure the consumer is having fun, they have completely dropped the ball with their Amiibo.

My battles haven't been fun, even if I got what I wanted in the end. The thing is, when you expect a new Amiibo to go up for pre-order, panic will set in. You need to be ready at a moment's notice to drop everything and do what it takes to secure your order. This leads to me trying to create a network of friends to text/call when something becomes available, and question whether or not I should sleep since a new figure could go up at any time. This is ultimately unhealthy and gives me less time to enjoy playing my Nintendo games. If I'm playing a game, I could miss a figure because I'm not refreshing websites.
Nintendo has always been about making things fun. I want to tell you that the quest to obtain Amiibo currently is anything but fun. If the company can't make enough of a figure to meet demand, please just wait. I'd even pay more money per Amiibo if this hell went away. Heck, why not take pre-orders months in advance so you know exactly how many to produce? Announce a cut off date or something.
I'm not the only one who is pissed off at the handing of the situation. Something needs to be done to make the experience better in the end. I don't really care what the solution is as long as it works. Please, I want Amiibo, but I can't take this frustration much longer. Have mercy, I beg of you Nintendo. Do something to make this fun.