This retrospective feels like pants (or trousers, depending on your region).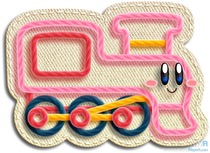 We're now in March 2018, so that means Kirby Star Allies is now due out later this month. In advance, we're going to look back at the Kirby series, specifically the last 10 years of games.
This time, we take a look back at Kirby's Epic Yarn - that charming Wii I personally gave a 10/10 back in 2010 (I regret nothing!). Come for the fond memories of a neat game; stay for the asinine "2010 Neal" voice.