Could Retro be working on something entirely new?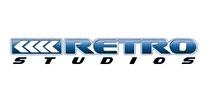 Retro Studios could be working on an all new game, according to one staffer at IGN.
In a video playthrough of Super Metroid on IGN, one of the commentators commented on Retro's new game, saying that he has heard rumors of it being an all new IP. Though not a rumor posted on the site, IGN has been right in the past.
In the past, rumors have supported the idea of a new Metroid or Star Fox game from Retro Studios, but this leads us to believe that there may be a chance of an all new game. Retro Studios has developed many games including Donkey Kong Country Returns, the Metroid Prime games and helping on Mario Kart 7.