Nintendo may have a way to unlock more power in their new handheld.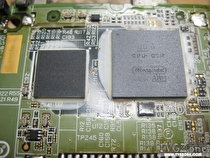 The second processor core of the 3DS will be made available for use by developers, according to leaked information from Nintendo.
This processor is said to have previously been reserved solely for the handheld's operating system. It is rumored that an extra 25% of power will be unlocked, giving the developers access to significantly more raw processing power for their games.
Furthermore, Nintendo have found a much more efficient method of running stereoscopic 3D images, which puts much less strain on the CPU.
On a similar note, it is speculated that eShop downloadable titles will be given an increased space allocation up to 512 MB. Nintendo is considering the possibility of patching games via the eShop, potentially allowing for extra downloadable content.