You either die leaking or live long enough to become Dashcon.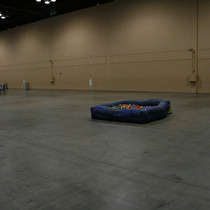 Another major industry player has pulled out of E3 2023 amid doubt the show will even occur.
In a statement to IGN, Sega have confirmed that they will not be attending the show planned for June 13 - 16 in Los Angeles. "After careful consideration, we have decided not to participate in E3 2023 as an exhibitor. We look forward to sharing more information on announced and unannounced projects in the future."
Multiple other publishers - including Electronic Arts (who have not been on the show floor since 2016 in favour of their own EA Play events), Bandai Namco, Activision Blizzard, the Embracer Group, and Epic Games all did not respond to a request for comment from IGN regarding their status for the show, and one source was quoted as saying "there's no possible way the show can happen".