The dungeon-crawling spin-off is heading to Switch!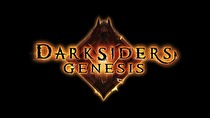 The Darksiders franchise is getting a spin-off. Darksiders Genesis will take the Zelda inspired franchise into the realm of top down, loot driven RPGs. No official details have been given beyond a short teaser trailer, but Darksiders Genesis has been confirmed for a Switch release.
The trailer opens with the fourth horseman Strife, likely as a tease to Darksiders 4. After a brief pre-rendered segment, a few quick shots of gameplay are shown. It appears to be a multiplayer dungeon crawler in the same style as Diablo. Darksiders has previously released on Switch in the form of Darksiders Warmastered Edition, and rumors of a Darksiders 2 port have been growing more prevalent recently. According to IGN who broke the story, Darksiders Genesis will be playable at E3 next week.