Tarot cards, rhythm, and more drugs than you can shake a stick at.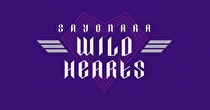 The developers of Year Walk have announced a new project exclusively for Switch.
Simogo will be the developers for Sayonara Wild Hearts, a rhythm title coming to Switch in 2019. Publishing duties will be handled by Annapurna Interactive.
The main character, known as The Fool, will race through a series of trippy environments in an effort to heal a brokenhearted young woman.