Think the releases slow down just because it's December?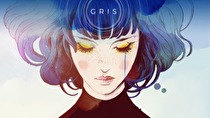 As November looks to have more Switch releases than the first six months of the system's life, December is starting to rev up as well.
Devolver Digital's stylish adventure GRIS will be releasing on December 13, the same day as Inti Creates's Dragon Marked for Death. One week prior, the first of the Asmodee board game ports will launch as Carcassone has been tagged for a December 6 release.
The Switch has seen 35 releases alone in North America this week, counting an as-of-yet-unrevealed Arcade Archives title from Hamster.