A league that actually admits the players are on paranormal enhancing drugs.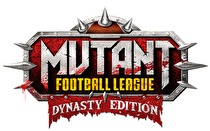 The Switch will be ready for some football next month.
Mutant Football League will take the field on October 30 with a "Dynasty Edition". The digital release date may differ slightly.
The irreverent horror-themed American football simulation features a full general manager mode that aims to win multiple Mayhem Bowls.