Climbing back to the top of the yarnball.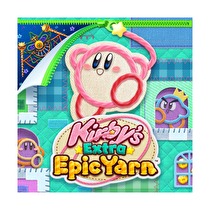 Kirby has returned to his role of a system closer.
Kirby's Extra Epic Yarn, a 3DS remake of the 2010 Wii game, has been announced for a 2019 release. The game will feature all of the stages from the original version with new abilities, as well as a "Devilish" difficulty.
Yarn Dedede and MetaKnight will also be playable in the game.