Not much more info other than the year is known.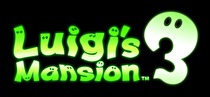 Luigi's Mansion 3 is coming to Nintendo Switch in 2019, according to Nintendo's Shinya Takahashi to start today's Nintendo Direct.
No more info is known, including the developer. Luigi's Mansion on GameCube was made by an internal Nintendo team, while the 3DS remake is developed by Grezzo. Next Level Games headed up the 3DS sequel Luigi's Mansion: Dark Moon. It's likely that Luigi's Mansion 3 could be developed by Next Level Games, as they have been dormant since Metroid Prime: Federation Force in 2016.