How many of Justin's dreams died - or lived - today?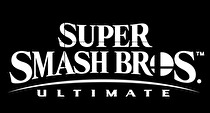 Nintendo's Smash Ultimate Direct revealed a group of new fighters and modes for the December 7 release.
New Characters And Echoes
As rumored last night, Simon Belmont of the original Castlevania series has entered the roster, and Richter Belmont as an Echo fighter. Simon wields the Vampire Killer and some of the original Castlevania's sub weapons, and his whip has full control and longer reach than any other regular attack. The axe, cross, and Holy Water from the original Castlevania are his specials, and his Final Smash is called Grand Cross. Dracula's Castle is the new stage, which spawns items from candlesticks and features appearances from Castlevania bosses including Dracula, and 34 songs from the series.
King K. Rool has climbed aboard the Smash Ultimate roster. The Donkey Kong Country villain can fire his crown as a boomerang and summon a giant cannon for his Final Smash.
Chrom from Fire Emblem Awakening is finally appearing in Smash as an echo fighter of Roy.
Dark Samus of the Metroid Prime series will be an echo fighter as well. Echo fighters can be separated or stack in the character select menu. More characters will be announced in the future.
New Modes and Features
The My Music mode has been expanded to allow any music from the game series to be used on a thematic stage (eg: any Zelda theme can be used on Hyrule Castle).
There are over 900 tracks in the game including fanfares and menu music, which can be accessed from an in-game sound test menu. Playlists can also be created in the game for playing, and used in handheld mode with the screen off.
Match rules can be saved and loaded at any time.
Stamina battle is a full mode, joining time and stock.
Final Smashes now have a meter that can be filled to perform a slightly weaker version of the attack than the Smash Ball allows.
A new mode called Squad Strike will use three or five fighters to create elimination matches.
Tournament support has returned, with up to 32 entrants each.
Smashdown mode is a new mode that removes characters from the selection as they are chosen for battle.
Training will feature an exclusive stage that measures the distance of moves both at low and high health.
Classic Mode will return, with each combatant having their own set of opponents.
Assist Trophies, Poké Balls, and Items
Alucard transforms into a bat and assaults enemies.
The Banana Gun is a new gun type weapon.
The Killing Edge does more damage when used while glowing.
Bomber can be held up and creates a massive explosion after a few seconds.
Death's Scythe instantly kills higher-damaged opponents.
The Staff does more damage at longer range.
Ramblin' Evil Mushroom reverses the opponent's controls.
Rage Blaster increases damage as the user takes it.
Alolan Exeggutor, Abra, Solgaleo, Lunala, Mimikyu, Pyukumuku, Vulpix (both regular and Alolan) forms, Morelull, and Ditto are new Pokemon.
Zero, Knuckles, Krystal, Klaptrap, Kapp'n, Chef Kawasaki, Gray Fox, Nikki, Shovel Knight, the Majora's Mask moon, and Rathalos (Monster Hunter) are new Assist Trophies. Rathalos is also a boss character.
Stages
Pokemon Stadium, Garden of Hope, Brinstar Depths, the Summit (Ice Climbers), Unova Pokemon League, Magicant, Gamer (Game and Wario), and Final Destination are returning.
New Donk City Hall from Super Mario Odyssey, complete with Pauline performance of "Jump Up, Super Star" will be a roving platform stage.
N64 version stages were designed to keep the old school style.
The game will feature 103 stages, or 100 if Battlefield/Big Battlefield/Final Destination are excluded, and all stages are unlocked from the start. Stage hazards can be disabled, and any arena can be set up like Big Battlefield or Final Destination. Morphing stages - switching between two stages mid-fight - have also been added.
Other
A dashboard is available on all menu screens by hitting the ZR button on the Switch.
There was a blurred icon on the first page of the main menu, with a purpose to be revealed later.