Patience awaits the North American octo-kid.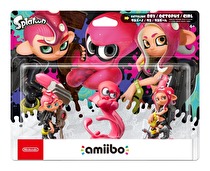 The Octoling Amiibo announced at E3 now have worldwide release dates.
Europe and Japan will see the three figures on 9 November, while North America will see them on December 7 along with the Inkling Amiibo of the Smash series.
Functionality have not been announced for the figures, who can be fought for in a worldwide "Squids vs Octopus" Splatfest this weekend.