No word on the first two yet.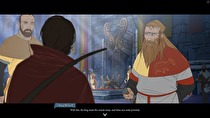 Although no solid dates are available for the first two Banner Saga titles on Switch, we know when the fight will end.
Banner Saga 3 will release on Switch on July 24. The RPG trilogy's final chapter will support save transfer from the first two games in the series.
Switch pricing has not been revealed for 3, though the lowest priced option on PC will be US$24.99.