Bad enough it eats MvC Infinite's lunch in sales, now it's going 3v3 online.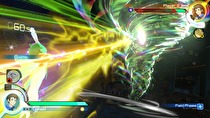 Pokkén Tournament DX is about to hop on the update train.
The Pokémon Company announced the first update for the September release today, though no release date was given. Among the new features in the update is the ability to have 3v3 group battles online, as well as official groups created by the developers being made available.
A new option will also be added to the training mode that allows for the ability to record a path for the Pokémon, so it can be practiced against.