We've got details about the port to the Nintendo Switch.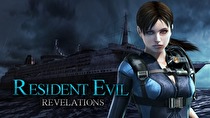 Resident Evil: Revelations 1 and 2 will be released on the Nintendo Switch on November 28 everywhere except Japan (where it will come out on November 30) according to publisher Capcom.
The Switch version will use motion controls, such as gyro aiming and shaking the Joy-Con to remove attacking hordes. Revelations 2, making its Nintendo debut, will include a co-op mode in which each player will be able to play with a single Joy-Con each via split-screen local play. Capcom has also confirmed that an online Raid Mode will be available as per the original release.
As previously reported, the physical version will include the first game on a game card while Revelations 2 will be available with an included download code. The dual pack will be available for $39.99 and both games will also be available separately on the eShop for $19.99 each.