How will it strike a balance between its two existing forms?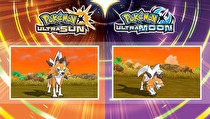 Pokémon Ultra Sun and Ultra Moon have their first new form announced.
The Pokénchi show in Japan first announced the new Lycanroc Dusk Form on Sunday morning, along with its appearance in the anime. There are differences between the version exclusive forms in the original Sun and Moon, and according to the Pokémon website: "You can't get Dusk Form Lycanroc on your team by ordinary methods, such as discovering the mysterious Pokémon in the wild".
Details on how this new form will be distributed closer to Ultra Sun and Ultra Moon's launch on November 17.