The dead cat bounce update.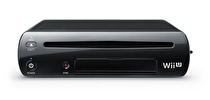 The Wii U has become a little bit more stable.
A new system software is now available for Nintendo's previous console, version 5.5.2U. The first system software update for the system since January 11 of last year, the update notes are simply "Further improvements to overall system stability and other minor adjustments have been made to enhance the user experience".
Some sources are reporting that browser exploits were fixed that prevent some homebrew, but this has not been confirmed.