Futuristic cyberpunk adventure with some major voice actors.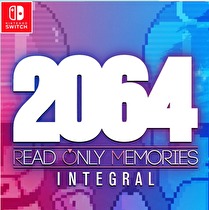 A beloved PlayStation 4 adventure game will release on the Switch next year.
2064: Read Only Memories was announced for a Switch release a short time ago by the game's official Twitter account. The M-rated adventure is set in the city of Neo San Francisco in the year 2064, and involves using hyper-sentient AI to attempt to solve a kidnapping.
Notable members of the game's voice cast include Melissa Hutchison (Clementine from Telltale's Walking Dead series), Dave Fennoy (Rodin from Bayonetta) and former WWE Tag Team Champion Austin "Xavier Woods" Creed.