One of the company's stalwarts will hang up the toolkit in June.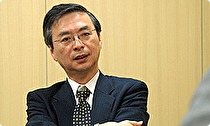 One of the chief architects of Nintendo's rise to video game prominence has announced his retirement after more than 45 years with the company.
Genyo Takeda has announced his retirement to take effect at the election of his replacement on the Nintendo board in June. Takeda joined Nintendo in 1971 and formed Nintendo R&D 3 in the early 1980s which was responsible for the design of the Famicom and Nintendo's later arcade machines as well as the Wii. Takeda also worked in software development, with a focus on titles for the US market such as NES Play Action Football and was the creative lead on the Punch-Out and Star Tropics series. Following the passing of Satoru Iwata in 2015, Takeda was serving as a "Technology Fellow" as a part of the Nintendo board.
His replacement on the board is expected to be Ko Shiota, who worked under Takeda in Nintendo's internal R&D team during the design of Wii and Wii U.