A clean division of existing properties will follow.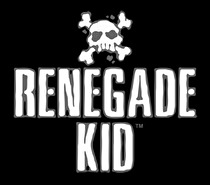 After a decade of operation, the Renegade Kid partnership has been dissolved.
Company co-founders Jools Watsham and Gregg Hargrove announced the split today, as each has formed their own studio. Watsham will operate as Atooi, which has already released the iOS game Totes the Goat and will handle 2D properties such as Mutant Mudds and the unreleased Treasurenauts. Hargrove has formed Infinitizmo, which owns the rights to 3D properties like Dementium and Moon Chronicles.
With this announcement, the final game to be released under the Renegade Kid banner was Mutant Mudds: Super Challenge for Wii U and 3DS.